Wood flooring is the traditional hallmark for taste, style, and performance. Our TecWood is prized for its natural beauty and lasting durability, TecWood in the home makes a rich visual statement but keeps cleanup a breeze. That's why TecWood floors are the perfect combination of strength and style for all homes.
Enhanced engineered construction resists expansion and contraction from humidity changes. Comes in plank or longstrip format in various widths.
Floors you'd like to install on any level of the home; rooms in need of a stable product with multiple installation options.
Any level, over a variety of subfloor types.
Explore Wood Floor Species
SEE HOW OUR POPULAR HARDWOODS LOOK AND PERFORM.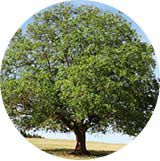 Walnut
The rich, dark brown color of walnut has a distinguished, heirloom feel. Strong yet soft and light in weight, walnut's dark, swirling grain adds depth and luster to your floor.
Color
Rich chocolate hues are patterned with dark grey-browns and auburn undertones.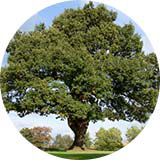 OAK
This hard, dense, open-grained wood has an inherent, traditional warmth. Its color tends to be neutral but varies widely, taking well to stains.
Color
Ranges from a pinkish light wheat color to a rich, golden tone.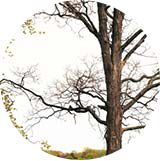 MAPLE
Maple's light color, uniform texture, and attractive variations make it a popular choice. Known for its shock resistance, durable maple takes well to stains.
Color
Maple's sapwood, more commonly used, varies from creamy white to golden tan.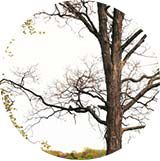 HICKORY
One of the hardest, strongest American hardwoods, hickory's dramatic pattern and color variation emphasize its natural beauty.
Color
Ranges from light blonde to reddish brown and dark brown.
Photosensitivity
3 – Medium to High Resistance
Let new hardwood products acclimate to the environment for 48 hours before installation.
Ensure the room temperature stays between 60° and 80°F, with 35-55% relative humidity.
Examine all of your new flooring for color, finish, and quality before you install it.
>High-quality floor mats at entrances and exits collect and trap corrosive debris like dirt, grit, oil, or chemicals that can be tracked in from outside.
ArmorMax Finish is the ultimate protection for your hardwood floors, creating a barrier against stains, abrasions, and everyday wear and tear.